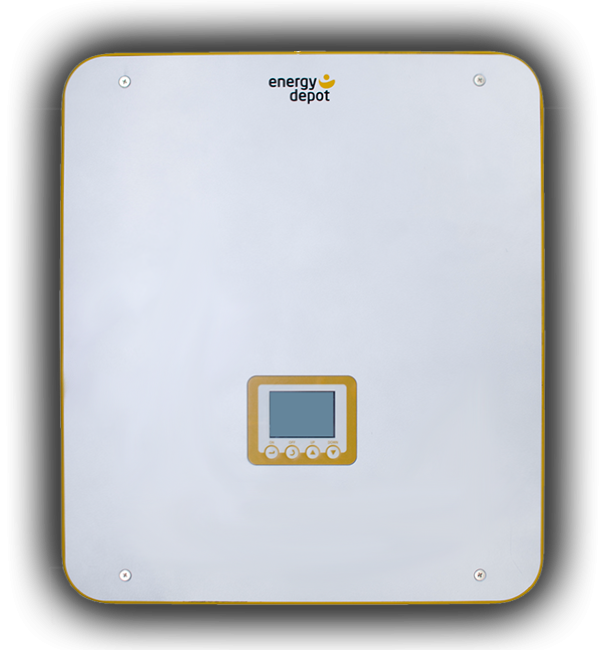 PILUM: Smart Load Coverage
The
PILUM
energy storage system offers maximum economy for a convincing entry into the world of home storage. With high efficiency and low standby consumption, it ensures the best possible use of solar energy in your household. Thanks to a separate emergency power rail, it provides its consumers with uninterrupted power even in the event of a power failure. Thanks to the modular battery storage, up to 18 kWh of storage capacity can be provided. With the higher-level energy management system, you always have your power consumption and power generation in view. This allows you to optimize your consumption and optimize the energy storage system according to your requirements.
The DOMUS 3.0 batteries convince with their slim design. With a module weight of 40 kg, the batteries are easy and safe to transport. A display informs at any time about the operating mode and the state of charge of the battery. The high-quality metal housing ensures high stability and a modern look. The PILUM inverter has a power of 3 kW and is thus particularly suitable for small PV systems on residential buildings or carports. The quiet fans ensure good cooling even on hot days. All interfaces are located outside the housing and have simple, standardized connectors. This makes a quick installation possible.
Hybrid inverter for pv generator & battery storage
Single phase 3 kW hybrid inverter

Pure sine wave output voltage

Built-in MPPT charge controller

Microprocessor controlled to ensure a reliable and stable battery charging

Operating modse: grid-tie, grid-tie with compensation and off-grid (battery backup)

Automatic switching to off-grid mode during power failure

All connectors are plug & play
Modular battery

Easy Plug & Play Installation
Space-saving System, lower weight
Modular expandable / upgradable up to 6 energy-storage modules
Premium LiFePO battery cells with very high life span, no memory- effect
High Safety-standard through multi-level scurity concept
Integrated battery management system
Maintenance-free
Gets your power generation and power consumption under control: Energy management by Energy Depot.
Data logging for power generation, consumtion, feed-in power and more
Use your energy: Shows the current charging status of the battery
Remote access through internet
Detailed charts of the daily, monthly and annual values
Well regulated: Grid feed in can be limited down to zero
Touch panel user interface
Our energy management helps you to keep the energy costs under control!
Modularity Makes The Difference!
In the private household, it depends very much on the user behavior. If the family is at school and in the office during the day, the consumption will be primarily in the morning and in the evening. If a person is home with the children, more energy will be consumed during the day. The entire system must be designed for these needs. An energy-efficient household in a passive house should not consume more than 3000 kWh per year. In industrial operation, it depends very much on whether it is predominantly an office or a manufacturing industry. In the commercial sector, the bandwidth is significantly larger than in the private sector. Therefore, a measurement of energy consumption should precede before an energy storage system is installed. Since companies are generally subject to greater changes than private households, our DOMUS energy storage system is modular and cascadable. So you can just start with a battery and retrofit your storage system at any time - on up to six DOMUS battery storage! With our battery storage you always keep your energy costs under control!
Automatic network replacement and island operation
Powerful even in pure battery operation
Secure network separation
Automatic mains disconnector